Locating Quest Objectives
Sometimes when you're on a quest, you may end up scratching your head wondering where a particular monster or item is. When that happens press the L key to open the quest log. Inside, you'll find some highlighted blue text within the quest test.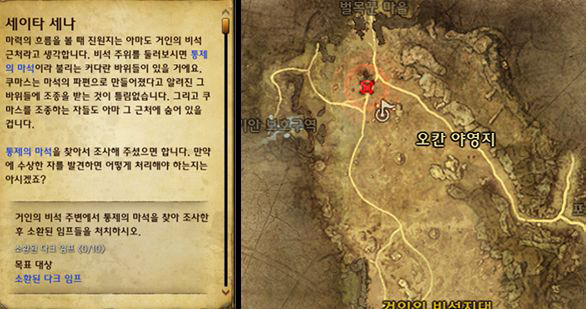 If you click on the blue text to the left, the location will be marked on the map to your right.
As seen above, if you click the blue text, a bright red marker will appear on your map showing the location of the quest's objective. Using this handy feature, you should never struggle to complete a quest ever again!
Quest Difficulty
In TERA there are many monsters that you can solo but there are also many monsters that you cannot solo.
At times you will be given a quest to hunt a difficult monsters. In that case, a very obvious indicator will appear next to the quest.
Because of this, it is always a good idea to look at the quest difficulty before you proceed with a new quest. This may save you unnecessary deaths!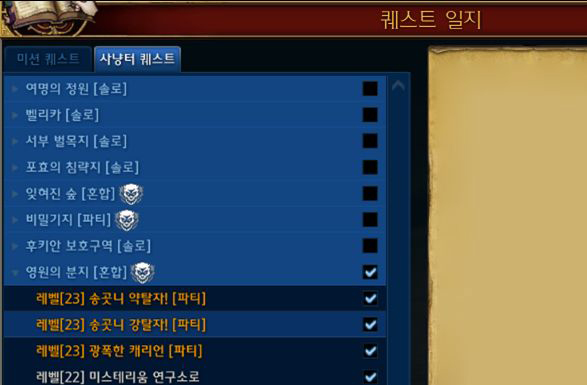 The above quest log contains Solo, Mix, Party and Skull quest markers. Here's a run down of what they mean!
•
Solo
– You should be able to solo this quest with ease and the quest location will be in a solo play area.
•
Mix
– The quest takes place in an area with both solo and party monsters.
•
Party
– Most of the monsters will be party level monsters and they will be difficult to solo.
•
Skull
– This means the quest will involve a monster that is very difficult to solo.
•
Quest text in Orange
- This means the quest is meant for a higher level character. If you find orange quests hard to do on your own, try and gather some party members or try again after gaining few more levels.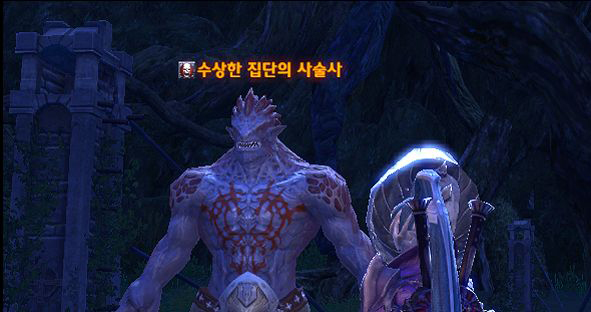 Monster called Suspicious CultistA monster marked with skull means it is hard to solo.
Thank you for reading this guide and hope to see you all in the World of Arborea!
Admin




Mensagens

: 122


Data de inscrição

: 15/06/2008



Tópicos similares
---
Permissão deste fórum:
Você
não pode
responder aos tópicos neste fórum